A fresh way to

get your book noticed.
Many authors find "book marketing" confusing, and it's no surprise. With millions of new books competing for readers, it's overwhelming, frustrating, and often unsuccessful for authors.
We have a better way.
Book Award Pro designed "story marketing" to be easy and approachable for authors. Whether you write nonfiction or fiction, awards put the spotlight on your book.
Book Award Pro ensures you have inspiring wins, third-party validation, and exciting award progress all working for your book to rise above the crowd.
Opportunities
Presented to Authors
Proven by
Authors Everywhere
Authors rave about our fast, personal support. Try it for yourself and
start a conversation
with our team.
Are you a publicist, agency, publisher, or industry expert?
Give your authors the validation of awards and the impact of story marketing. Everything is handled for you by the power of Book Award Pro and is branded for your business.
Easily keep relationships fresh and amplify your work.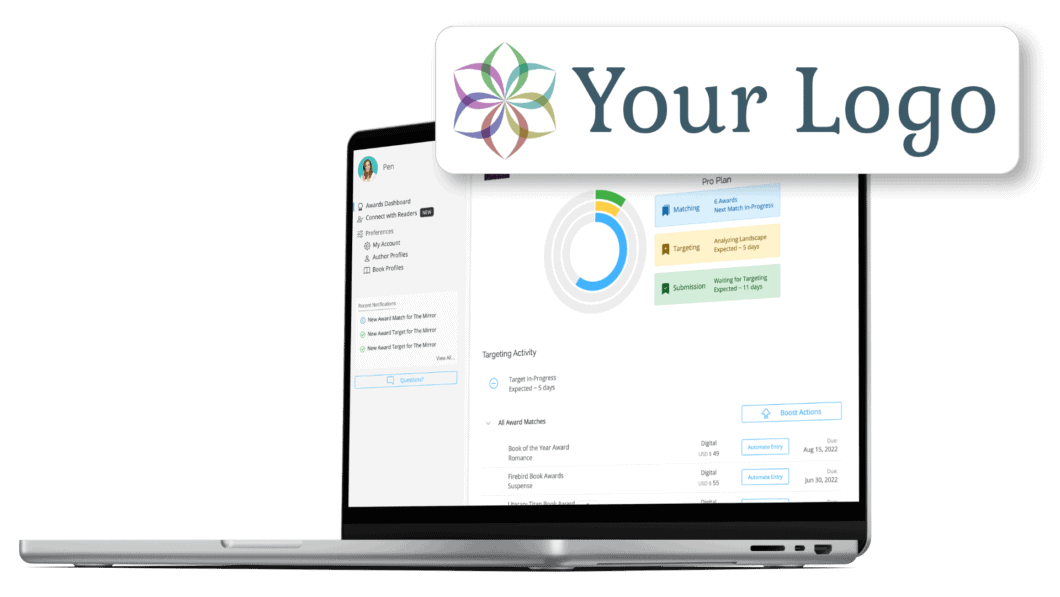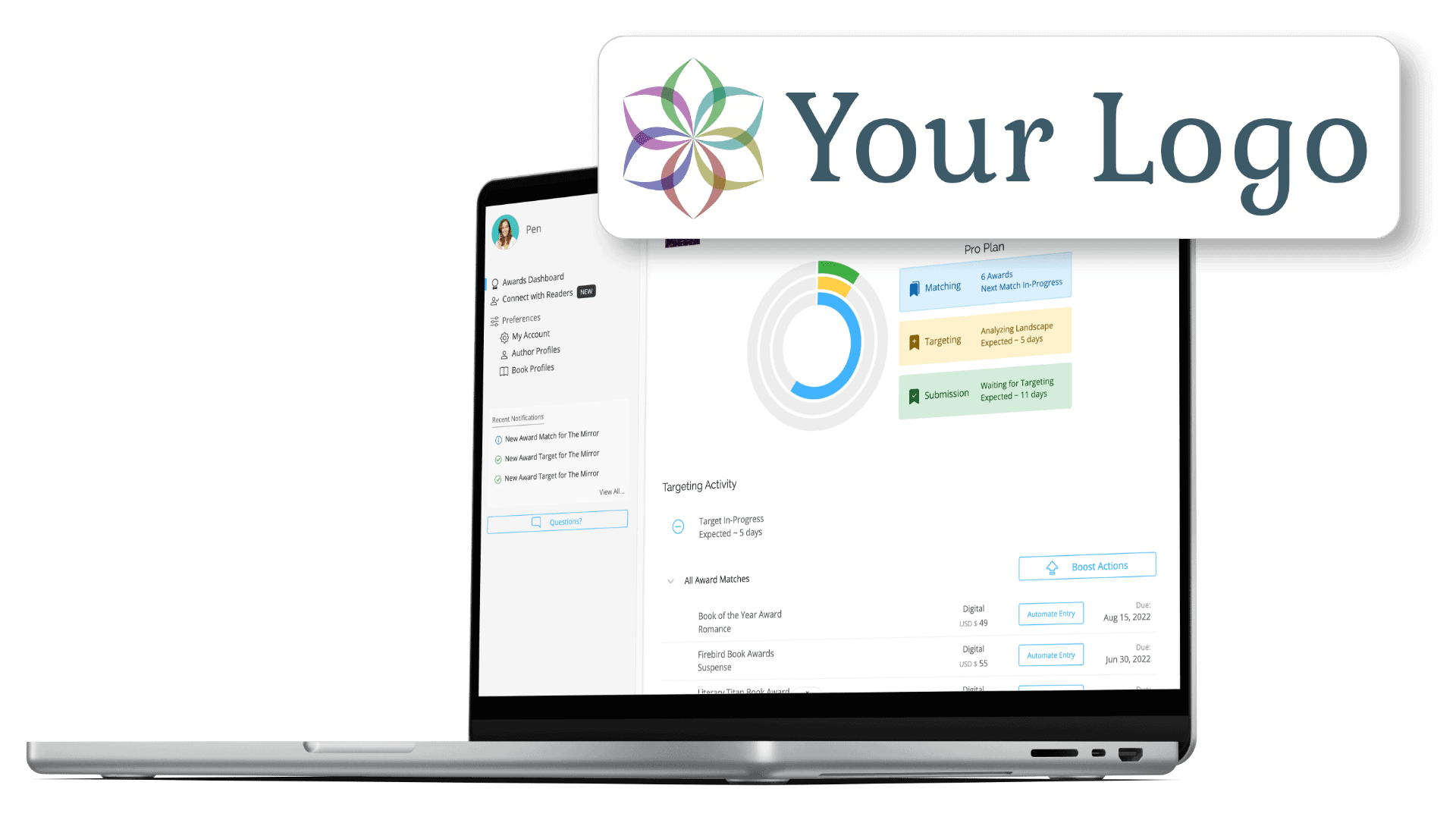 Our leadership on story marketing and author growth is the fresh way to connect with readers. Book Award Pro is more than software — we're a partner to help authors succeed.