A complete guide to the differences between Book Award Pro plans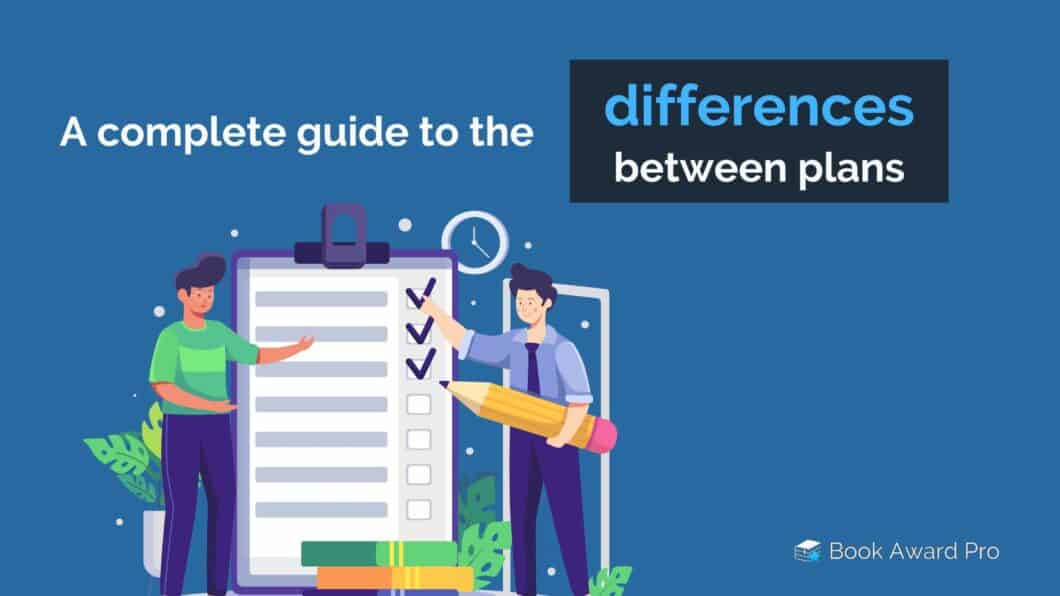 June 16, 2023
Book Award Pro

Book Award Pro technology provides curated award, review, and story marketing features for every type of book. All of our plans are designed to help you win recognition as an author, amplify your voice, and unlock the book marketing secrets of reviews and awards.
So, which Book Award Pro plan is right for you?
For detailed information about each of your Book Award Pro plan options, keep reading to discover the benefits and differences between our Free, Essentials, Plus, and Pro plans.
The Book Award Pro Free plan includes access to the Book Awards and Book Reviews matching dashboards:
Book Award Pro software researches thousands of awards to select the best opportunities for your book. After creating your Book Award Pro account, you'll start to see your first award matches in minutes. Exciting, right?
The award opportunities presented on your dashboard are custom matched to the unique qualities of your book. In other words, all the searching, sorting, and filtering is automatically done for you.
In addition to awards, our Book Reviews feature is a potent way to fuel reader interest and endorse the quality of your book. With the Free plan, you'll gain access to a Book Reviews matching dashboard that curates an ongoing list of opportunities to have your book reviewed. Like awards, our technology bases these review matches on the unique attributes of your book.
Is the Free plan right for me?
Our Free plan is for any author who wants customized awards and reviews for their book. Within minutes of signing up for our Free plan, you can start discovering your award and review options to find which are your one-way tickets to author success.
The Book Award Pro Essentials plan includes everything in the Free plan, plus our thorough Expert Research & Guidance and Story Marketing features:
Expert Research & Guidance
Instead of combing through the Internet to find details on your matches, our Essentials plan gives you all the crucial information in one easy-to-use platform.
Click on any of the matches in your dashboard to see detailed descriptions, due dates, entry fees, expected results dates, and more. This allows you to make precise submission decisions and boost your chances of winning an award.
Celebrating your award and review progress with your audience keeps readers engaged, spreads the news of your triumphs as an author, and gives you endless marketing content. Our Story Marketing feature makes it simple to share pre-made social media posts from inside your Book Award Pro account.
As you progress through the awards and reviews process, the Story Marketing feature automatically gives you customized messages and exciting news to share about your book. You can engage with your current followers and new audiences in just a few clicks.
Is the Essentials plan right for me?
If you want simple, organized details about your curated matches and an easy solution to story marketing for your book, the Essentials plan is right for you.
We'll give you the information and tools you need to make spot-on submission decisions and skyrocket your marketing strategy.
The Book Award Pro Plus plan includes everything in Essentials, and adds our Targeting and Extra Awards features:
Picture this: Book Award Pro has matched your book with dozens of awards and reviews. You now have a mountain of opportunities to consider. So, how do you choose exactly which ones to enter? Of all the options, which provide the most value for your book?
Our Targeting feature pinpoints exactly which awards and reviews create the best results for your book. This laser-focused advantage allows you to feel completely confident in the award you enter by greatly increasing your chances of winning.
With the Plus plan, you gain access to our Extra Awards feature: opportunities to win awards for things other than your book's content.
Examples are awards for book cover, debut author, audiobook, illustrations, editing, and many more. This expanded landscape of awards opens up endless opportunities for your book to be recognized for its excellence in all areas.
Is the Plus plan right for me?
If you're feeling uncertain about the opportunities for your book and want to seriously enhance your chances of receiving an award or review, the Plus plan is right for you.
Our Pro plan is the créme de la créme of automation: from award and review matching, targeting, submitting, tracking, and marketing. With the Pro plan, you'll never run out of opportunities, and we'll manage the entire award process all the way to the finish line.
The Pro plan includes everything in the Essentials plan and the Plus plan, along with Professional Award Submission and Tracking Results:
Professional Award Submission
Every tiny detail of your submission matters to make you an award-winning author. That's why we use our expertise to handle the entire award submission process for you. The best part? It brings amazing results.
Our Professional Award Submission includes:
Re-verifying the award details and ensuring any last-minute changes are followed
Validating all entry criteria and following each award's unique submission requirements
If the award has additional questions or needs more information, we'll expertly handle all communication
Once submitted, Book Award Pro monitors and tracks your award journey, keeping you updated about any bonus benefits or news along the way.
With so many award and review opportunities, we understand that keeping track of results can be tough. On the Pro plan, we automatically notify you of updates, announcements, and award results so you can celebrate your wins as soon as possible.
Is the Pro plan right for me?
Are you ready to ensure your book gets the award-winning attention it deserves? Then the Pro plan is right for you.
This is the plan most authors use to become award winners. The Pro plan is right for authors who want to benefit from the full power of our automation and maximize their chances of winning awards.
Other Book Award Pro services: Boosts
Boosts are additional award and review submissions you can purchase on top of any of our monthly plans. These do not change your subscription and are never a requirement. But with Boosts, there's no limit to how many awards and reviews you can submit to each month.
A Submit Boost is one (1) additional award or review submission. It includes everything to perfectly position your book for selection:
Preparing entry documents
Verifying research
Paying the entry fee
Completing the entry process
Additionally, we manage your entry and track all progress to ensure your book gets all the benefits it deserves.
The best way to become an award-winning author as quickly as possible is with a Fast Track Boost. This targets your five best award opportunities, focusing on awards that are announcing winners soon.
This includes five (5) Submit Boosts. We handle everything to perfectly present your book to all five (5) targeted awards. We also manage the award submissions completely until the winners are announced.
Which of the Book Award Pro plans is right for me?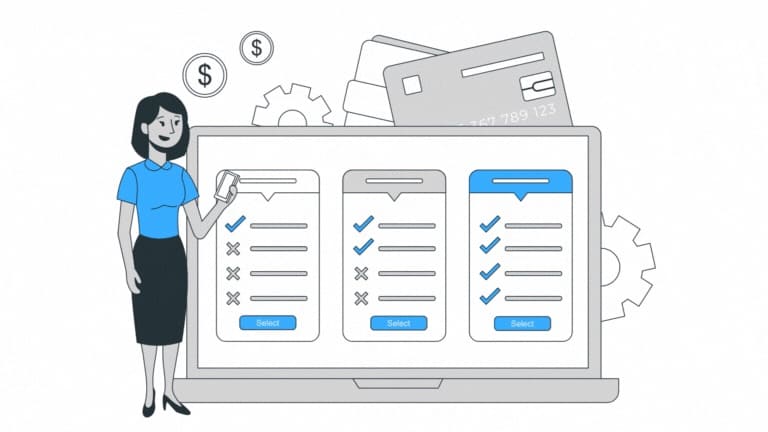 PRO – The Pro plan is perfect for authors looking to spend more time winning awards and writing best-sellers, and less time frustrated by all the extra work.
PLUS – For authors who have more time to spend creating applications for awards and reviews, Plus is perfect for you. We'll find the most valuable opportunities and give you the tools you need to submit and market your book yourself.
ESSENTIALS – If you aren't afraid of taking matters into your own hands but would like a little extra help, Essentials is right for you. With award and review matches, story marketing, and expert research at the ready, you can decide which opportunities are most likely to bring results.
FREE – The Free plan is ideal for authors looking to dip a toe into the book awards and reviews universe. Even on our Free plan, we'll save you hours by showing you relevant awards and review matches.
Like what you see?

Share with a friend.