How to give a book award acceptance speech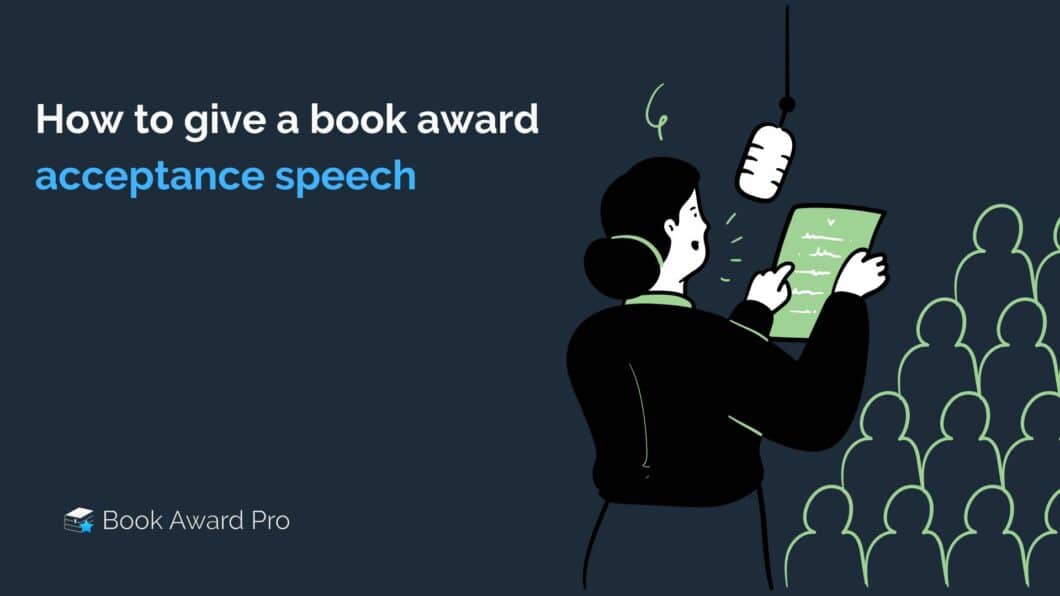 September 6, 2023
Book Award Pro

You're an award-winning author. A master of the written word. Public speaking? Well, that's an entirely new ball game! We understand that giving an acceptance speech can be a nerve-racking experience, especially for first-time winners. Whether at an award ceremony, book fair, or for social media, we're here to help you navigate how to give a book award acceptance speech.
How to give a book award acceptance speech
Follow these steps to give a memorable, authentic book award acceptance speech:
1. Express your gratitude
An acceptance speech is first and foremost an opportunity to say thank you. Use this opportunity to show your gratitude for the win. Open your speech by thanking the awarding organization and the judges. Don't focus yet on personal thanks to friends, family, or other professionals, we'll get to that. Instead, focus on expressing thanks to those directly involved in the award process.
2. Be humble, but not too humble!
Winning a book award is something of which to be immensely proud. You're an award-winning author, and that's no small feat! Recognize your hard work and achievement, but do so in an approachable, humble, and respectful way. Don't be afraid to use your speech to vocalize how proud you are of yourself. You deserve it!
3. Recognize those who helped you along the way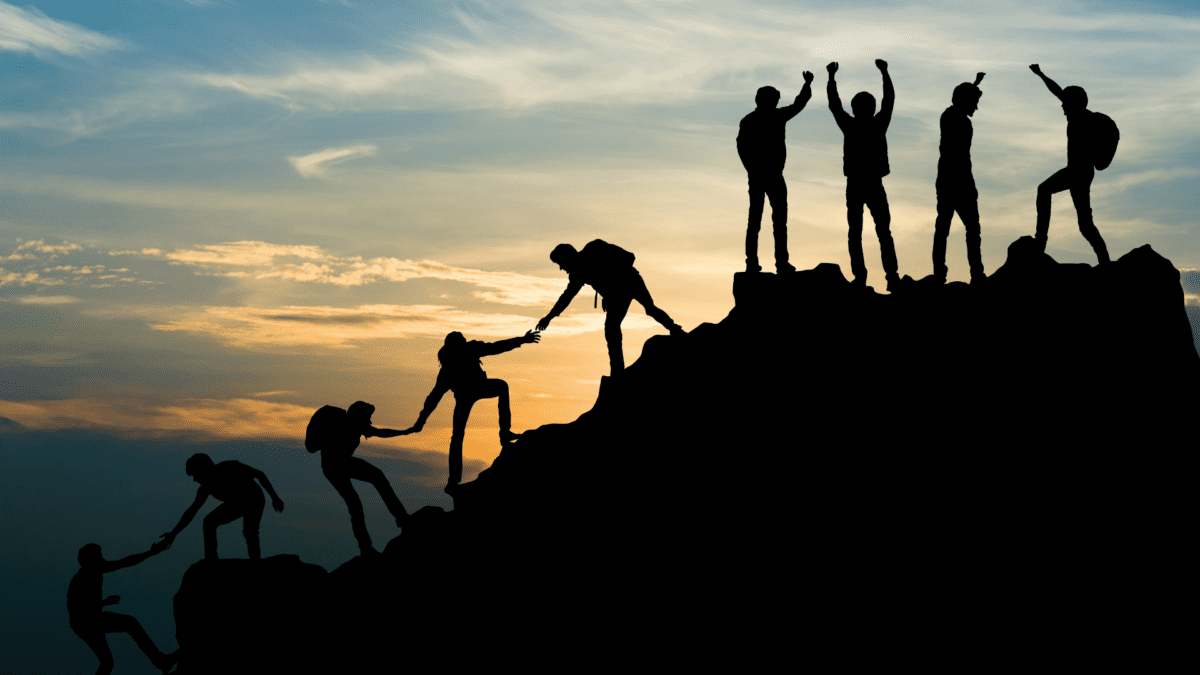 Once you've thanked the judges and the awarding organization, feel free to thank those who supported you along the way. This can include friends, family, colleagues, editors, literary agents, publishers, and anyone else who directly supported your success. If you're feeling a little nervous, it can be easy to rush through your speech. To avoid leaving anybody out, try to have a few names in mind ahead of time.
Speaking of speaking too quickly, here are some tips to help you relax before your speech:
Take deep breaths: Regulating your breathing before your speech can help calm your nerves, clear your mind, and organize your thoughts before the experience.
Listen to a meditation: Listening to a relaxing, guided meditation can help you settle any feelings of nervousness. Spotify, YouTube, and Apple Music both offer free meditation practices you can bring with you on-the-go.
Practice power poses: It may feel a bit silly, but the art of power posing can help you feel confident and empowered. Power poses include standing with your hands on your hips and raising your hands above you in celebration.
Go for a relaxing walk: Taking a short walk before your speech can help to clear your mind and settle your thoughts.
4. Personalize your speech
Don't be afraid to show your authentic self during your acceptance speech. Let your personality shine! Afterall, writing and publishing an award-winning book is an extremely personal pursuit. Anecdotes and tasteful jokes are wonderful ways to embellish your speech with a personal, memorable touch.
Remember, it's still important to remain professional, so use personalizations sparingly, and find a balance between the light, approachable parts of your speech and the more serious, professional aspects.
Running over your allotted speech time is an age-old award ceremony faux pas. Respecting the time of the audience and the organization is a critical part of giving a successful acceptance speech. To ensure your speech is well within your allotted time, you can inquire about the length of allowed speech time prior to the event. Then, practice giving your speech and use a stopwatch to time yourself. We suggest keeping your speech short, sweet, and exciting by staying within 30 and 90 seconds.
If you're giving a speech via social media, you'll have to limit your speech to the predetermined recording time allowed per post. For example, TikTok allows both 15 second clips and posts as long as 10 minutes, while Instagram reels can be as short as 90 seconds and as long as 15 minutes.
6. Take inspiration from the journey
From writing your book, to publishing and winning an award, you've come a long way! The entire book award journey can serve as inspiration for your speech. Did you experience setbacks? What were your greatest accomplishments? Did anything unexpected happen during your award journey? What have you learned? These reflections can serve as inspiration if you're having a tough time filling out your speech.
7. Use your speech as marketing fuel
At Book Award Pro, we believe in making the most out of every step of the book award process. Each step of the way serves as valuable story marketing fuel, and your book award acceptance speech is no exception! If you're giving your speech directly on social media, you're already fueling your story marketing!
But, if you're giving a speech in-person, be sure to find opportunities to share the experience. Ask friends or fellow authors in the audience to film your speech, or reach out to the organization and ask for whatever footage they may have. Then, share your speech on social media platforms to excite readers and inform your audience of your accomplishment.
Additional tips for giving a book award acceptance speech
Here are some bonus tips to help you give an authentic, memorable acceptance speech:
Ask to practice in front of friends or family.
Watch and learn from other winners' speeches.
Remember, everyone is rooting for you! Soak up all that praise.
We couldn't be more proud of your award-winning success. Giving an acceptance speech for a book award doesn't have to be scary or nerve-racking. With the steps and tips outlined in this article, you'll connect with your audience, impress readers with a memorable speech, and authentically share your success in the form of story marketing. Then? You can get ready for the next win.
Like what you see?

Share with a friend.