What is a book award and how can I win one?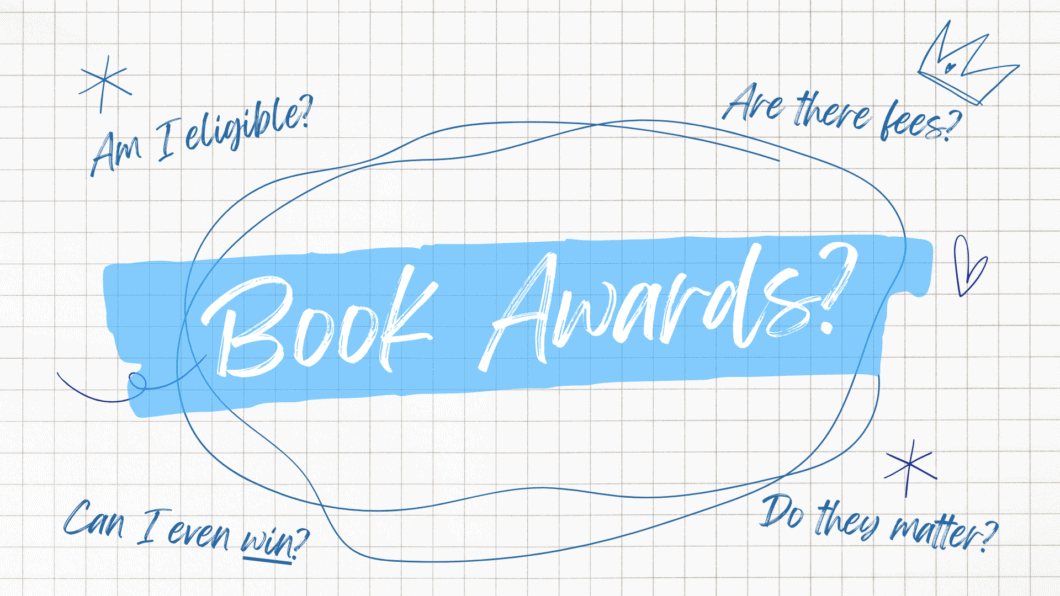 September 3, 2023
Book Award Pro

In a world where information is just a click away, the book award industry remains somewhat of a mystery to authors. It's no surprise these are some of the most commonly asked questions we get at Book Award Pro:
What is a book award?
How do you win book awards?
How can book awards improve your marketing strategy?
Many authors falsely believe that their chances of winning book awards are too low, that book awards aren't useful in marketing, or even scams. Turns out, none of these notions are true!
Below, we answer, "What are book awards?", discuss how they're the foundation of your book marketing strategy, and provide insights to help you win awards for your book.
Book awards are public recognition and validation for your book. Think of them as a celebration of your book's contribution to the literary world. Some book awards are well-known, but many awards fly under the radar, offering terrific benefits for the lucky few who can find them. 
This wealth of opportunity is often missed when authors set out to research book awards on their own. Book Award Pro operates the world's largest database of legitimate book reviews and awards.
How do I find book awards I can win?
If you've spent any time trying to research book awards online, you're probably a little frustrated. Most websites simply display lists of book awards that are either incomplete, poorly organized, or outdated.
The truth is no website can accurately track and display every possible book award, let alone their submission requirements. Unless you have advanced AI technology monitoring thousands of book awards (like we do!), using a generic list of irrelevant or outdated awards simply won't cut it.
Hint: you can instead create a free account with Book Award Pro. Even if you never upgrade to one of our paid plans, you'll still be matched with reviews and awards that are specifically eligible for your book and available to enter right now.
No! However, we understand why people are suspicious. Among all of the confusion and out-of-date information, it can be hard to discern what is the value of an award.
This is a reflection of an industry that has been slow to adapt, but it's not everyone. Some book awards take a very modern approach, with online submissions, a large range of categories, and benefits that can genuinely help your career as an author.
Why would I want a book award?
There are so many ways winning book awards can help authors grow their audience, validate their books, network with industry leaders, and ultimately sell more books. Here are some of the powerful benefits of winning awards for your book:
It allows for story marketing
Apart from validating the excellence of your book, awards are powerful marketing tools that give you something exciting to talk about with your audience. Smart authors will implement story marketing into their approach: a modern way to generate ongoing interest around your book.
By sharing the entire book award process, regardless of winning, you have endless content for your audience. For many awards, being a finalist, semi-finalist, or nominee conveys benefits, but it's also an excuse to talk about your book and increase reader engagement!
It shows legitimacy to shoppers
It's estimated that around 2 to 4 million books are published annually. With that many new voices and books on the shelves, it's tough to convince a reader to choose your book over authors they already know.
Being nominated for, or winning, a book award instantly gives you credibility with shoppers. This can spark interest among your readers and is essential for them to trust the quality of your story. It's also an incredible way to ensure your voice is heard among the millions of other authors publishing works each year.
When you win a book award, it's telling the world that not only do you have something important to say, but that literary professionals agree your story is worth reading.
It generates bonus marketing moments
Often, awards offer more than the award-winning badge and award-winning author title. For example, an award could give your book an online review and link to your purchase page. This allows you to capture new readers through the award's dedicated audience and increases your visibility online.
Another award could share your story on social media, reaching thousands of interested readers. On average, someone has to interact with your book eight times before they decide to purchase. These additional award benefits create more opportunities to engage with untapped audiences and be discovered by new readers.
It opens the doors to publishing opportunities
Many book awards provide winners avenues for publishing, whether that's a meeting with a literary agent or a guaranteed publishing deal. Even if getting published isn't a prize, literary agents are known to follow book awards to scout up-and-coming authors.
Let's face it, nobody feels bad after winning an award. Some validation that you're doing great work as an author can count for a lot. Receiving awards is an amazing way to build your confidence and maintain a winning trajectory in your writing career.
How can I win a book award?
The only way to become an award-winning author is through research, targeting, and applying for book awards. This is our moment for a shameless plug, since this is exactly what we do. All of our plans give you curated award matches. Our Pro Plan will even target the award you're most likely to win, and automate the submission process for you.
If you're considering tackling the world of awards without Book Award Pro, try using Google to search for book awards that you're eligible for. You'll likely find lists of awards that you can work through with a fine-toothed comb. Remember that no list is comprehensive, so you may need to have a few lists going. It's not the smoothest process, but with enough time and effort, you can definitely do it!
Is my book eligible for book awards?
Without knowing anything about your book, the answer is YES. No matter what genre, writing style, or type of author you are, there are book awards waiting to grace the cover of your book. 
Paranormal romance? There's an award for that. Motivational self-help book for cats? Yep, eligible for awards. A children's guide to economics? You guessed it, there's an award for that, too.
You can also win awards years after your book is published; it doesn't have to be a new release. If your book isn't published yet, that's okay too! There are book awards for stories yet to be told, and you can win awards before launching your book.
Start your award-winning journey
Now that we've answered your questions: "What is a book award?", "How can I win a book award?", and "What can I do after I've won a book award?", it's time for you to start your award-winning journey.
A book is never too new or too old to be eligible for an award, and even just starting your search will show you the wonderfully vast book award universe. If you're unsure where to begin with your award-winning process, we recommend learning more about the magic we do here at Book Award Pro and why it's the best-kept secret in book marketing.
Like what you see?

Share with a friend.