What is a book award and how can I win one?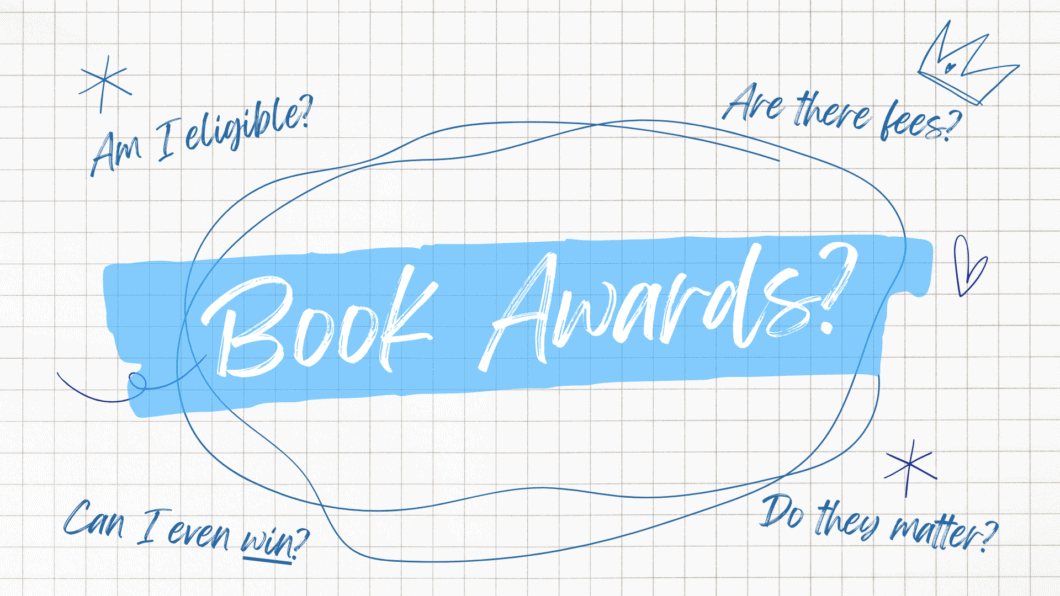 December 7, 2022
Book Award Pro

What is a book award, how do you win one, and what do you do once you've won?
These are some of the most commonly asked questions we get at Book Award Pro, and it's no surprise. In a world where we expect to find information quickly and easily, the book award industry remains somewhat clunky. Most authors falsely believe that their chances of winning book awards are too low to even try. Others believe book awards are useless, or even scams (they're not).
So let's get the broad strokes of what is a book award, how you can win one, and how this crazy industry works.
What is a book award?
Book awards are recognition and validation that your book is the best in its chosen category, based on judges' criteria. We think of it as a celebration of your book's contribution to the literary world. Some book awards have a rich history and are widely considered to be prestigious. But many more awards fly under the radar, offering terrific prizes and benefits for those who can find them. And yes, there are some book awards that offer relatively little in value, but more on that later. There are more than 8,000 book awards that we track with our software, but many authors will only learn about a fraction of them when they set out to research book awards.
How do I find book awards I can win?
If you've spent any time trying to research book awards online, you're probably a little frustrated. Most websites simply display lists of book awards that are either incomplete, poorly organized, or both.
The truth is no website can accurately track and display every possible book award, let alone their submission requirements. Unless you have a team of people constantly monitoring thousands of book awards like we do, writing a listicle and calling it a day isn't going to be helpful. Even reputable sites making an earnest effort end up with information that is almost immediately out-of-date, or just not very digestible.
Get ready for a shameless plug, but you can instead create a free account with Book Award Pro. Even if you never upgrade to one of our paid plans, you'll still be matched with a healthy list of book awards in minutes, all of which your book is eligible for right now.
Are book awards scams?
No, but it's understandable why people are suspicious. Even some highly reputable awards have websites that look dated or just plain bad. It's often hard to discern what the value of an award is. Some organizations might have prizes that are overstated, or submission guidelines that are confusing. This is more of a reflection of an industry that has been slow to adapt, but it's not everyone. Some book awards take a very modern approach, with online submissions, a large range of categories, and prizes that can genuinely help your career.
Why would I want a book award?
Book awards are powerful marketing tools, giving you something exciting to talk about with your audience. Smart authors will market the entire book award process, regardless of winning. For many awards, being a finalist, semi-finalist, or nominee conveys benefits.
Legitimacy to shoppers
It's estimated that around 2 to 4 million books are published annually. If we're being honest: many of them are poor quality. With that many new books on the shelves, it's tough to convince a reader to choose your book over authors they already know.
Being nominated for, or winning, a book award instantly gives you credibility with potential readers. This is valuable to spark interest among your readers and is essential for them to trust your story.
When you win a book award, it's telling the world that not only do you have something important to say but that professionals agree your story is worth reading.
More marketing moments
Many of the awards available offer more than the award-winning badge and award-winning author title. An award could give your book an online review and link to your purchase page. This allows you to capture new readers through their dedicated audience and increases your visibility online.
Another award could share your story on social media, reaching thousands of interested readers. On average, someone has to interact with your book eight times before they decide to purchase. With every award you apply for, you're creating more opportunities to be discovered.
Publishing opportunities
Many book awards provide winners avenues for traditional publishing. Whether that's a meeting with a literary agent, or a guaranteed publishing deal. Even if getting published isn't a prize, literary agents are known to follow book awards to scout up-and-coming authors.
It just feels good
There might be easier ways to get a little confidence boost, but no author feels bad after winning an award. Some validation that you're doing great work can count for a lot. If you don't believe us, watch the video below.
How can I win a book award?
The only way to become an award-winning author is through research, targeting, and applying for book awards. This is our moment for a shameless plug, but we're kinda in the book award business. All of our plans give you the chance to review award matches. Our Pro Plan will even target the award you're most likely to win, and the submission for you.
For the manual DIY approach, try using Google to search for book awards that you're eligible for. You will find some list of awards that you can comb through. Remember that no list is comprehensive, so you may need to have a few lists going. It's not the smoothest process, but you can definitely do it!
Is my book eligible for book awards?
Without knowing anything about your book, the answer is yes. No matter what genre, writing style, or type of author you are, there are book awards available for you.
You can also win awards years after your book is published; it does not have to be a new release. If your book isn't published yet, that's okay too. There are book awards for stories yet to be told, and you can win awards before launching your book.
Start your award-winning journey
Now that we've answered your questions: what is a book award, how can you win one, and what do you do when you've won, it's time for you to start your award-winning journey.
A book is never too new or old to be eligible for an award, and even just starting to search will show you the wonderfully vast book award universe. If you're unsure where to begin with your award-winning process, we recommend learning more about how Book Award Pro works and why it's a good fit for you.
Like what you see?

Share with a friend.