What you need to enter a book award contest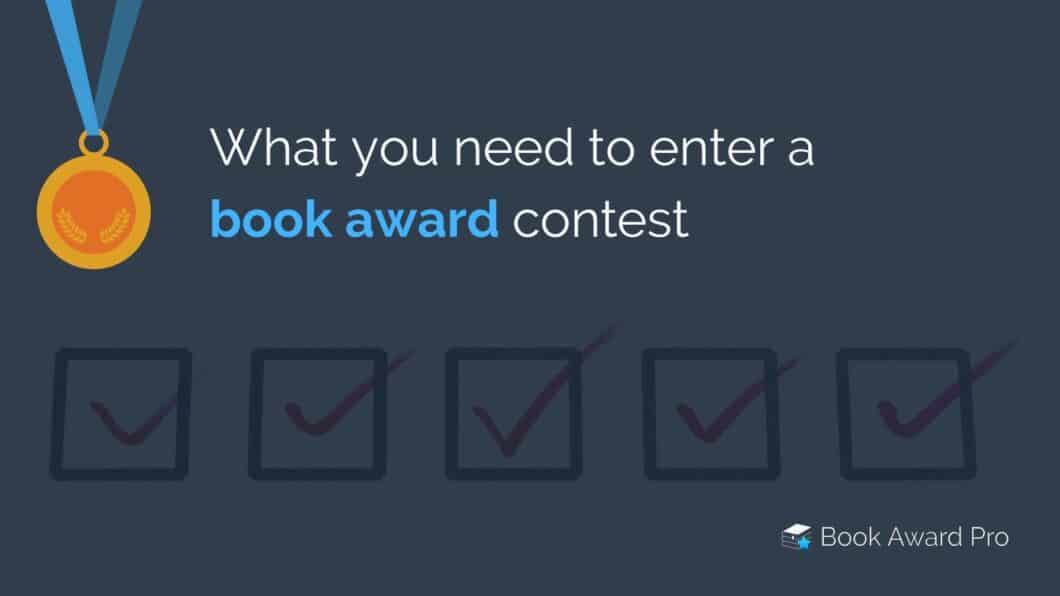 May 31, 2023
Book Award Pro

Submitting to a book award can feel like a massive undertaking. Many authors may wonder what you need to enter a book award contest. Submission requirements vary based on the award, but there are a few standard items you'll need to cross off your list before sending your book in for consideration. Read on to learn what you need to enter a book award contest.
First, it's important for authors to select an award that's right for their book. There are a few things to keep in mind when considering awards:
Many awards only consider books in certain categories. For example, one award may call for YA fantasy novels, while another only considers memoirs. One award may consider books published through any means, while others may only accept independent or self-published books.
The more closely your book aligns with the category of any given award, the more likely it is you'll win.
This makes it extremely important to do your research! Be sure you fully understand the types of books and authors each award considers and prioritize your submissions accordingly.
For authors who'd rather let someone else do the heavy-lifting, Book Award Pro has a Free plan that matches your book to a curated list of award opportunities.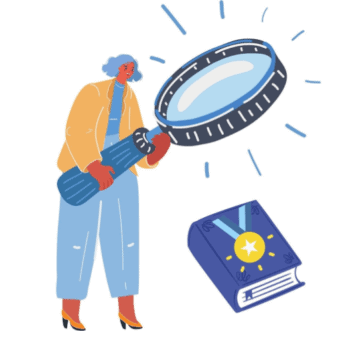 A common misconception in the book award world is that only the most prestigious of awards matter when it comes to selling more books. This simply isn't true! To the average reader, any shiny award seal on the cover of your book could be impressive enough to persuade them to purchase.
However, there are some phrases in award contests that may be more appealing to readers than others. For example, awards like "Best Indie Author", "Top Children's Book", and "Best New Thriller" are recognizable enough to catch the attention of readers, even if the award isn't well-known.
Long story short: focus less on the size of the award program, and more on the name of the award. Try to select awards with recognizable words with which your readers will instantly connect.
Many awards offer value in addition to making you an award-winning author. Here are some of the bonus benefits awards commonly offer:
Editorial feedback
Publishing opportunities
Promotion and book marketing services
Professional reviews
Media interviews
Sales links
As you can imagine, these extra benefits of awards can have a huge influence on author success. Depending on your goals as an author, the prioritization of these extras is likely to vary. For example, if you're hoping to write and publish more books, seeking out award contests that offer publishing opportunities is an excellent way to make the most of your award journey.
5 things you need to enter a book award contest
Once you've made a decision on which book award contest you'd like to enter, you can begin the process of preparing your book for submission. Here are five important items you'll need to submit to a book award contest:
1. A ready-to-publish book
This one may seem obvious, but it's absolutely necessary to have a ready-to-publish or published book before submitting to an award. Be sure to thoroughly research the requirements of the contest. Some may only accept books that are published and actively for sale, while some may accept complete books in the process of being published.
What counts as a ready-to-publish book? We're glad you asked! A book ready for publication includes:
A complete, properly edited book
A properly formatted document of the book's content
While the above requirements are enough to qualify your book for many awards, you may be able to enter even more contests if you have:
A properly formatted cover
An International Standard Book Number (ISBN)
A budget is something every author needs to consider before taking the first step of their award journey. The truth is, most contests require an entry fee. Some awards are pricier than others, so it's important to determine your budget ahead of time and pursue awards that don't pull too heavily on your purse strings.
One way to save is by signing up for the Free Book Award Pro plan. For $0/month, you can receive personalized, curated award opportunities for your book.
Another important item to cross off your book award checklist is time. Submitting to a book award can be a lengthy process. You'll need to ensure your book meets all the requirements, collect the necessary documents, and format them in accordance with the contest's standards.
If the varying submission requirements of book awards has your head spinning, we have good news. Book Award Pro researches requirements and offers professional submission, which means you'll never have to worry about the hassle of preparing your book for submission.
4. A way to keep track of your progress
If you're submitting to multiple awards, keeping track of your progress can help you organize your process and celebrate your wins as soon as they happen.
Consider creating a spreadsheet of your entries, the announcement date, and any updates or progress reports that come in along the way. Then, schedule a time during your week that you can dedicate to checking on the status of your submissions.
For authors running short on time, Book Award Pro offers a Tracking feature to automatically notify you of your book's progress, important announcements, and wins.
5. A platform to share your wins
The final item you'll need to submit to a book award is a platform to share your wins! Sharing the news of your opportunities, submissions, nominations, and wins with your audience is a modern, effective way to grow your audience and authentically connect with readers.
Social media platforms like Instagram, Facebook, Twitter, Goodreads, and LinkedIn are all excellent ways to market your book's award journey. You can also include your wins in a newsletter or blog post.
You don't need to be a marketing expert to promote your award-winning success. Book Award Pro offers a Story Marketing feature, so you can easily engage with your audience on social media in just a few clicks.
It's time to start winning!
Now that you're armed with the knowledge about what it takes to enter a book award contest, get out there and start winning! And remember, the Book Award Pro team is here to answer all of your questions and help every book receive the recognition it deserves.
Like what you see?

Share with a friend.