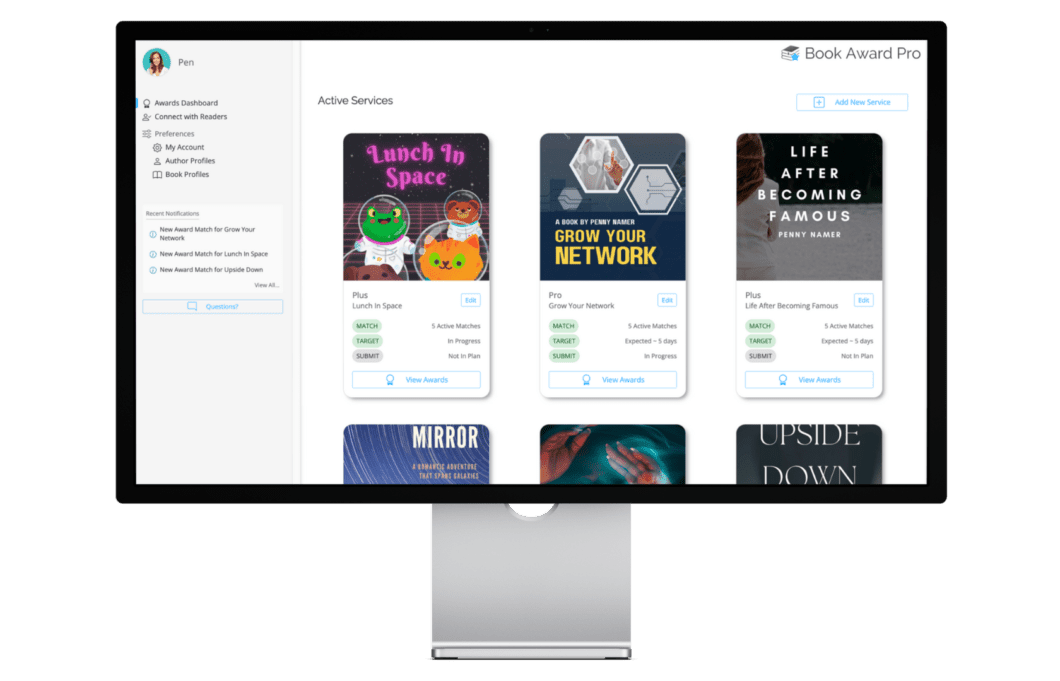 Book Award Pro researches thousands of awards to match the ideal opportunities for your book. We show you what matters.
Matching
All of the award opportunities presented on your dashboard are custom matched to the unique qualities of your book. In other words, all the searching, sorting, and filtering is automatically done for you.
Our award matching technology works for your book every day, and you can expect to see a few fresh award opportunities to consider each week.
Targeting
Your budget and time are not unlimited. You want to focus on the opportunities which will create the best results for your book.
Our award targeting technology analyzes millions of data points to determine the exact opportunity which is most valuable for your book at any given time.
But you do not need to deal with any of those technical details; Book Award Pro handles all of this automatically for you.
Book Award Pro manages the entire process, keeping you updated about any bonus benefits or award-winning news along the way.
Submission
Each award has its own requirements and nuances for judging. Every tiny detail matters to make your book stand out.
When Book Award Pro handles your submission, we use our vast experience to determine the best way to present your book for the specific requirements of each award.
This ensures your book gets all the attention it deserves.
Bonus Benefits
Some awards provide "bonus benefits", which could include professional reviews, author interviews, sales support, and more.
Our technology tracks any available bonus benefits and keeps you updated along the way. We manage the entire award process, all the way to the finish line.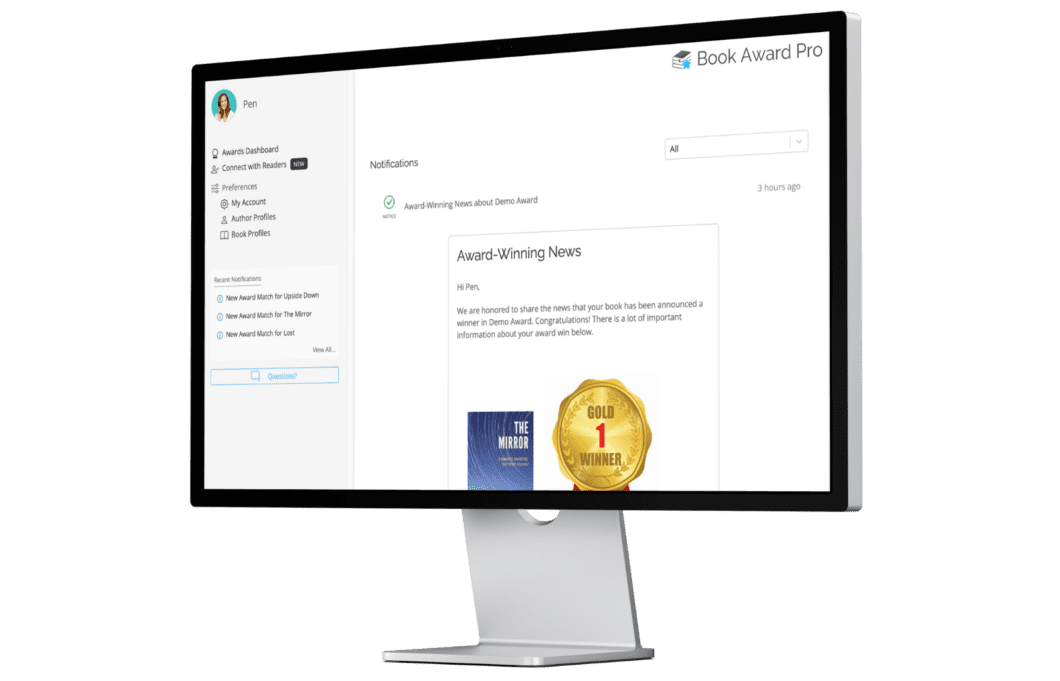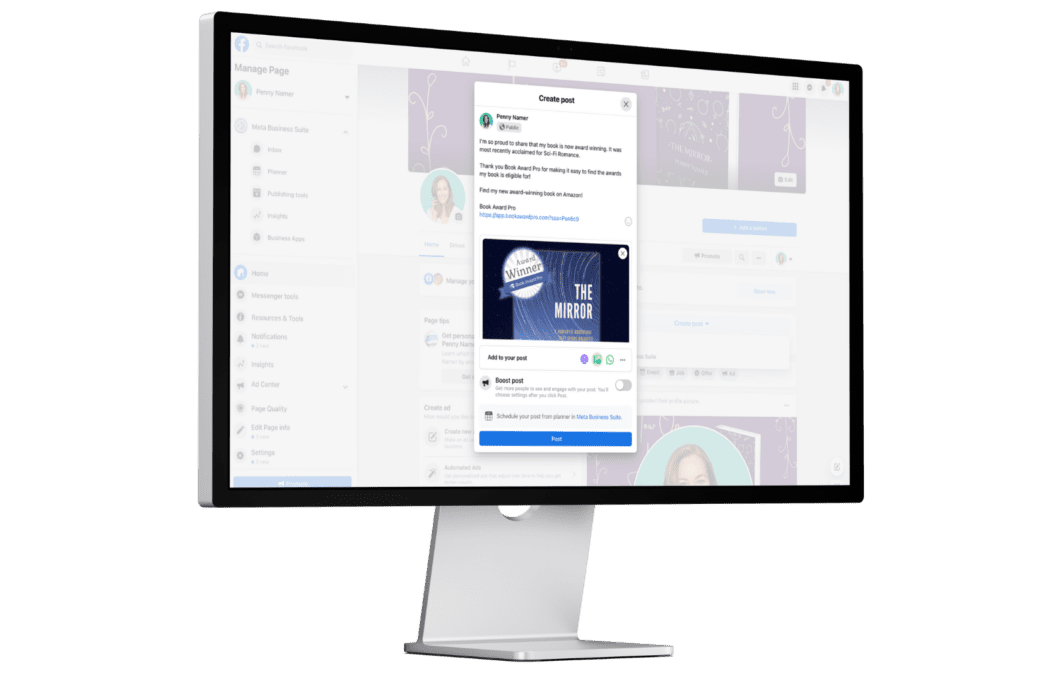 In addition to becoming an award-winning author, Book Award Pro makes every step count for your book's success.
Story Marketing
Your awards journey is far more than just winning. From the very start, you have the ongoing buzz of fresh matches, inspiring nominations, exciting benefits, and more — all surrounding your book and fueling your story marketing.
With helpful guides and resources, we make it easy for authors to share about their story, connect with readers, and get discovered by audiences around the world.
Third-Party Validation
Winning awards for your book is undeniable validation. An award-winning book sparks interest with readers and stands out from the crowd.
The expertise and technology of Book Award Pro is the gold standard. We help more authors become award-winning authors than anyone else in the world.
Authors rave about our fast, personal support. Try it for yourself and
start a conversation
with our team.
Books published every year
Book Award Pro is how authors get noticed.
Are you a publicist, agency, publisher, or industry expert?
Give your authors the validation of awards and the impact of story marketing. Everything is handled for you by the power of Book Award Pro and is branded for your business.
Managed by the experts at
Book Award Pro