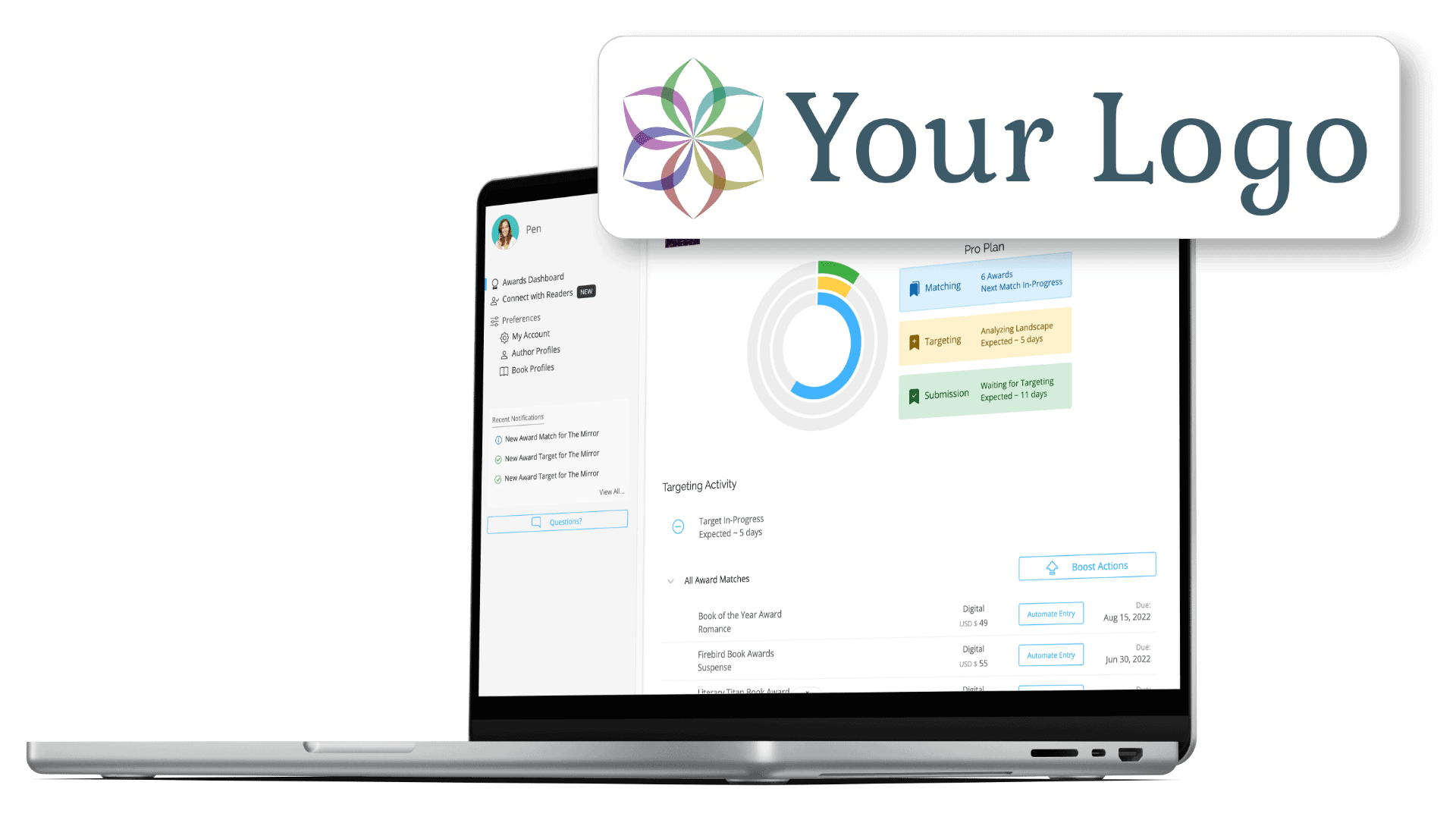 Partner with Book Award Pro to bring the validation of awards and impact of story marketing to your authors.
Our Partner program puts your logo onto a custom version of the entire Book Award Pro experience. We manage everything to make it incredibly easy for you.
Every week, your authors gain fresh story marketing and award opportunities, all presented with your brand. This creates a valuable ongoing relationship with your authors.
Awards and story marketing complement and amplify your work. Our Partner tools make it easy to give your authors the power of Book Award Pro, branded for your business.
Author success is good for business.
Book Award Pro makes it easy for authors to get discovered. Authors around the world are winning awards and using story marketing to connect with readers and sell more books.
Authors rave about our fast, personal support. Try it for yourself and
start a conversation
with our team.
Give your authors the validation of awards and the impact of story marketing.
Answer a few quick questions so we can learn about your business and create your Partner account.
Our team is happy to help. Please include a little information about your business so we can tailor our responses to you and your work.