What to do after you win a book award
September 2, 2023
Book Award Pro

Do you know what to do after you win a book award? You got the award, so it's game over, right? Not quite. Winning a book award is a big deal, but with the right post-win plan, you can make the benefits of your award stretch even further.
What to do after you win a book award
A book award can be a wonderful promotional moment for an author who knows what to do. Without a solid plan, your award win could be lost among the masses. Some award organizations do a terrific job of promoting you as an award-winning author, while others may only have a modest announcement on their website.
Here are some steps you can take right away to make the most of your award success:
Make some amazing social media posts
It goes without saying that social media is a powerful, free, and instantaneous way to connect with readers. It's also an excellent platform to share news of your award win.
How you decide to post about your award is entirely up to you. You could thank your audience for their support, or tell them about the award and what makes it a special win. Whatever you decide, authenticity goes a long way. You could even film yourself reading the announcement for the first time and share the excitement with your audience.
But don't stop there! Make a few posts talking about your award, tagging different people or organizations, and switching up the format. If you're a Book Award Pro author and aren't sure what to say about your win, you can use the Story Marketing feature to easily send a few genuine, customizable posts on all the major platforms.
Do some Google searches for local publications, websites, and social media groups that cover your area. Introduce yourself and the award you won. Share some material from your award organization and be sure to include a quality picture of yourself holding the award and your book.
Don't let imposter syndrome make you feel guilty about this one! Local media outlets are often more starved for content than national ones. An award-winning author living in town may be just what they need for a quick story or blog post.
Be sure to also include local libraries and bookstores in your search. Even big corporate book chains like to highlight the local talent on store bookends.
Like other forms of media, podcast hosts need a steady stream of guests and ideas to produce a show. For authors looking to promote their award win, this is a mutually beneficial relationship.
The key to getting on a podcast is to vet yourself to the host. First, introduce yourself and your work. Don't wait to talk about your book award. It's your number one source of social proof!
Make sure you talk about the value that your story and interview would be to the show's audience. Match the style and mood of the podcast in your communications.
Of course, be sure to focus on podcasts that discuss authors, books, publishing, and writing. You might find success with genre-specific podcasts, as well. A little more outside-the-box are the many podcasts that have a local focus. NPR has a huge list of local podcasts here.
Hint: Appearing on a podcast is another excellent opportunity to share your success on social media! If you land a spot on a show, you can use the experience as marketing content across your social media platforms. Most podcast hosts will cross-promote your event, amplifying your message to even larger audiences.
Update your professional author content
Once you've won an award, it's important to update all of your professional author content to reflect your new acclaim. Include "award-winning author" in your email signature, author bio, book description, social media bios, and business cards.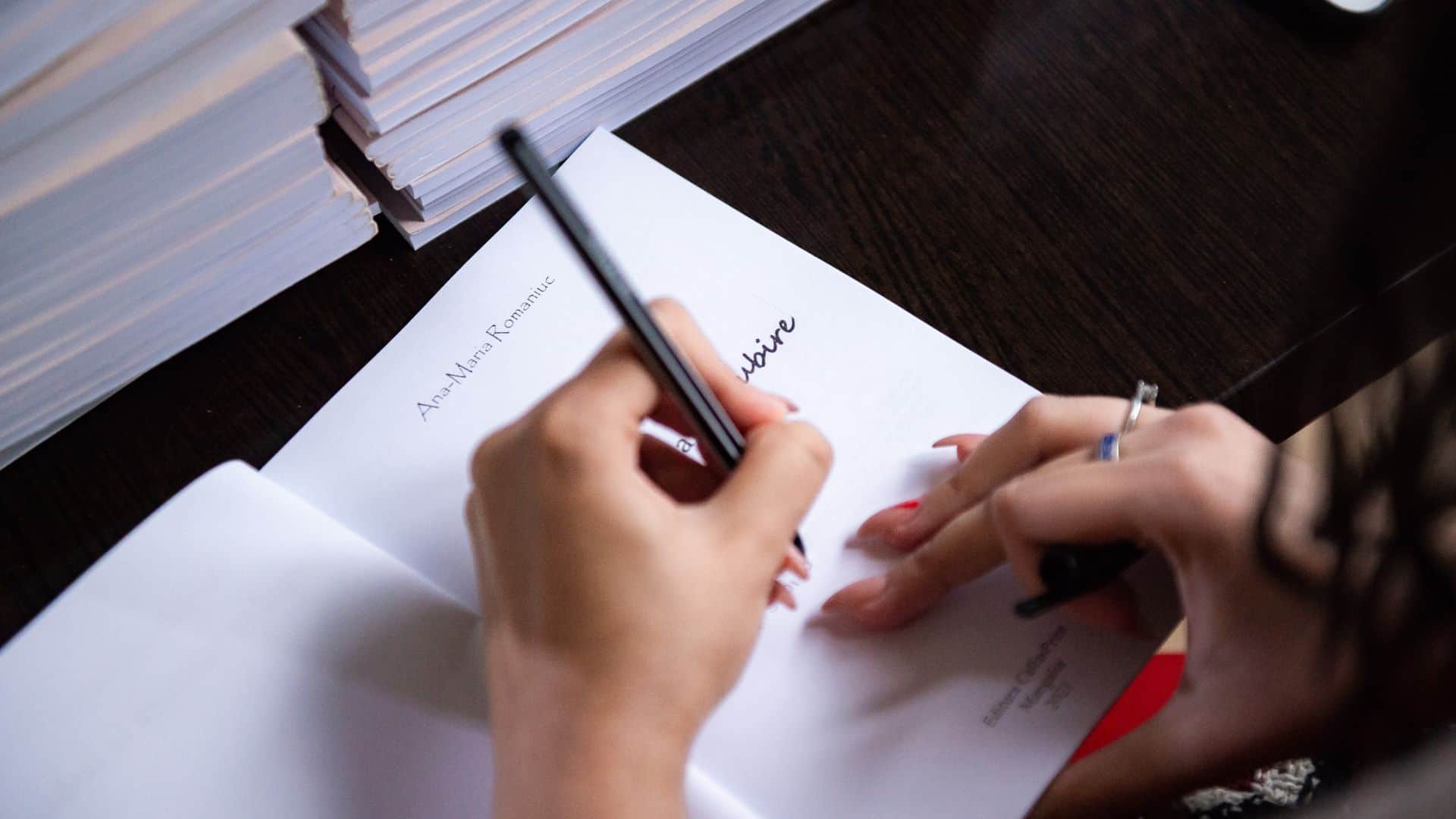 A book signing feels like a fantasy for many authors. The truth is, they actually happen all the time! Reach out to local libraries, colleges, or bookstores and inquire about the possibility. Share all the media you have done so far to establish your reach and credibility as an author.
Don't assume the host will be able to draw an audience. Share the event on social media and ask friends to come and support you. Find another popular author and ask if you can team up with them. Finally, the day of the event, get pictures and add the event into your overall story marketing.
What's the only thing better than being an award-winning author? A multiple award-winner. You didn't win an award, you won your first award. You think one award is impressive? Imagine the power of having two or three book awards to wow readers and industry experts.
If you use Book Award Pro, our software will continue finding more awards for which you're eligible every month. We have thousands of awards in our growing database, which means there's no limit to the amount of awards your book can win.
Like what you see?

Share with a friend.