How to purchase a Boost with Book Award Pro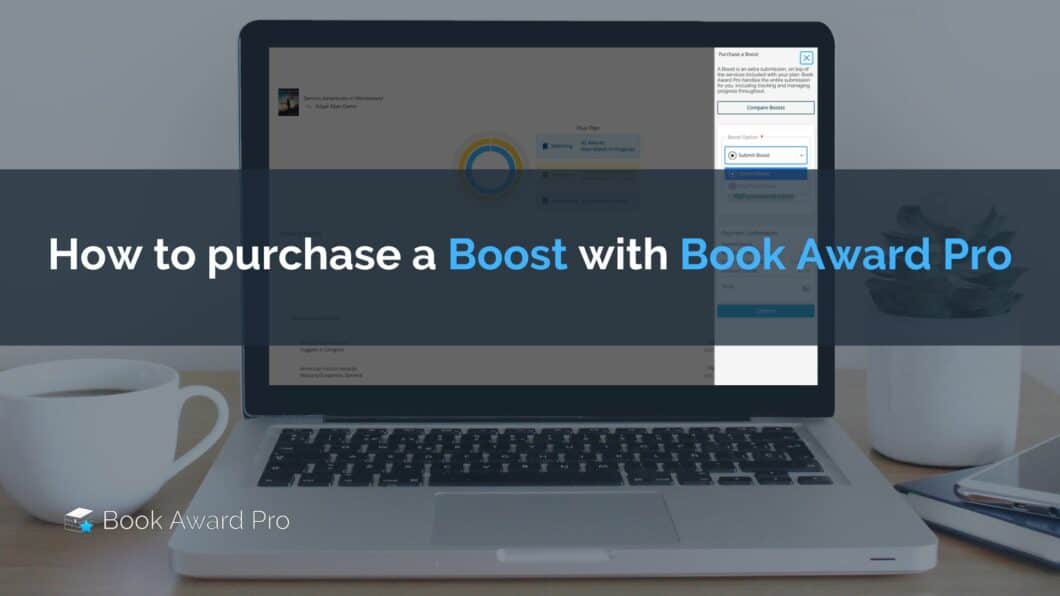 June 16, 2023
Book Award Pro

Boosts are additional award and review submissions you can purchase while subscribed to any of our monthly plans. They do not change your subscription and are never a requirement, but with Boosts, there's no limit to how many awards and reviews you can submit to each month.
If you decide to purchase a Boost for your book, you have two options:
A Submit Boost includes one (1) award or review submission. Book Award Pro handles everything for you, from ideally presenting your book to the judges, paying the entry fee, and managing your submission all the way to the finish line.
A Fast Track Boost includes five (5) award submissions and is the fastest way to become an award-winning author. It includes all the same benefits as the Submit Boost and additionally targets your five best award opportunities, focusing on awards that are announcing results soon.
How to purchase a Boost with Book Award Pro
Follow these steps in your Book Award Pro account to purchase a Submit or Fast Track Boost:
1. Make sure your book and author profiles are complete
2. Select a book from your Awards Dashboard
In the Awards Dashboard, select the book for which you'd like to purchase a Boost. You can either click on the image of your book or on the View Book Awards link.
3. Scroll to Book Award Matches and choose Boost Actions
Next, scroll down to the top of your Book Award Matches. To the right you'll see the blue outlined button with Boost Actions. Click that, and the Boost panel will open on the right side.
4. Submit Boost vs. Fast Track Boost
We have two boost options available for you to purchase:
Submit Boost - one (1) complete award or review submission
Fast Track Boost - five (5) complete award submissions and targeting for quick results
Select Compare Boosts if you'd like to see more information about the differences between them.
Once you're ready, choose Submit Boost or Fast Track Boost and select Confirm.
The credit card that's currently on file will be used to purchase your chosen Boost, so if you want to update it, be sure to do that before confirming. Otherwise, select Confirm to complete the Boost purchase.
5. Targets are shown right away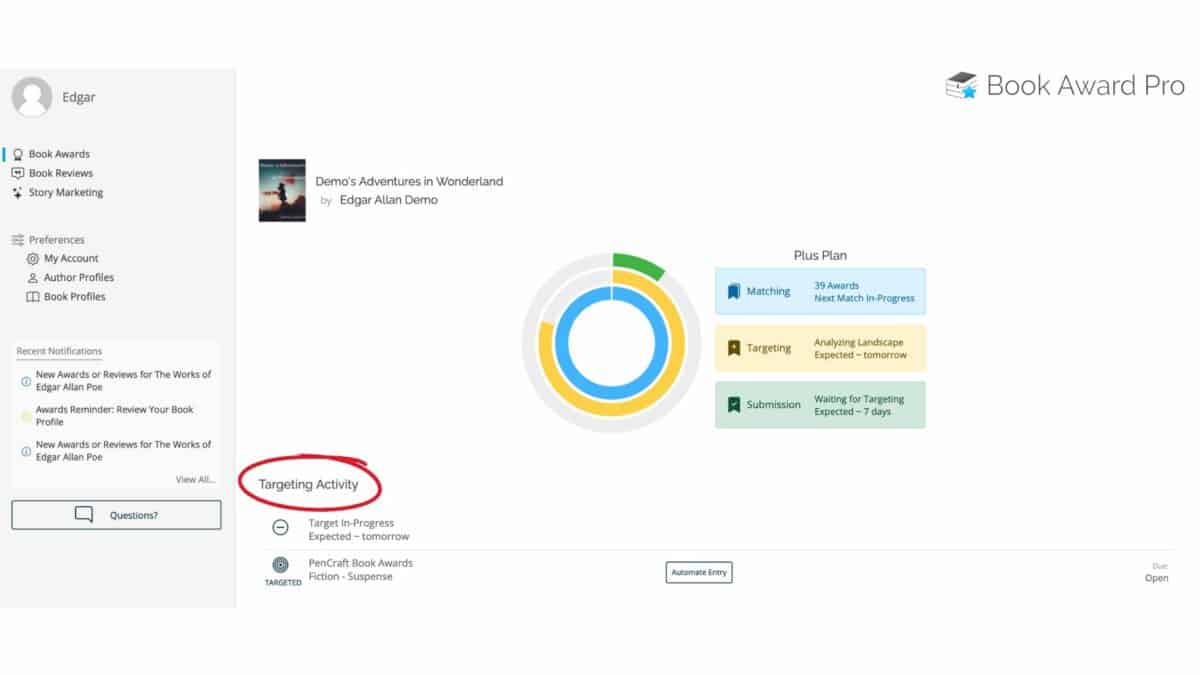 You'll be taken back to your book's Award Dashboard, and you can see your target(s) in progress right away. These are the award or review submissions you'll receive with your Boost purchase.
Now, simply wait for your results! We'll handle everything else for you. From preparing your submission documents to tracking your progress, our technology will take it from here. If you need any help purchasing a Boost, the Book Award Pro team is always happy to assist you.
Like what you see?

Share with a friend.