The ultimate author's guide to book reviews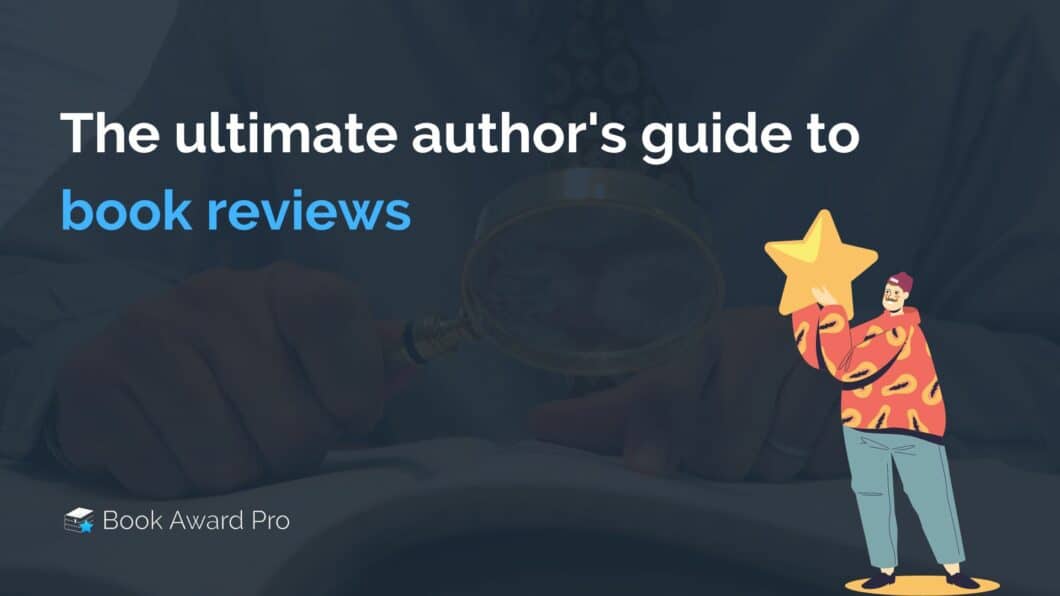 June 12, 2023
Book Award Pro

Authors and readers alike understand the importance of book reviews. For readers, reviews are an important part of informing their buying decisions. For authors, book reviews are a source of professional validation, social proof, and marketing fuel.
As an author, acknowledging the importance of book reviews is the first step toward locking in your book's success. What happens next? How do you get book reviews? What can you do with them? We'll address all of these questions and more in this ultimate author's guide to book reviews.
Do authors need book reviews?
The truth is, no matter your individual goals as an author, reviews are an essential piece of your book's success. Without book reviews, you don't have any proof to back up your work. How will readers know others have enjoyed your book? What will convince potential readers to buy your book? How will industry leaders and publishing experts acknowledge the quality of your book's content?
You've put your love, time, talent, and resources into writing and publishing a book. Think of book reviews as a way to ensure all that effort receives the celebration it deserves.
What are the benefits of book reviews?
The benefits of receiving reviews for your book span far and wide. Here are a few of the most notable perks:
They're powerful symbols of your book's legitimacy
Perhaps the most obvious benefit of book reviews is their ability to signal your book's excellence to the public. With the amount of books on the shelves in today's market, readers rely on reviews to make buying decisions. The more positive, relevant reviews your book has, the better it will sell to your target audience.
Another important group to which your reviews speak: publishers and literary experts. Publishers want to see some validation your book will sell, and reviews provide exactly that. Reviews from your readers are an impressive start, but if impressing industry leaders is your ultimate goal, you'll also need reviews from trusted experts like editors and professional book critics.
They provide helpful feedback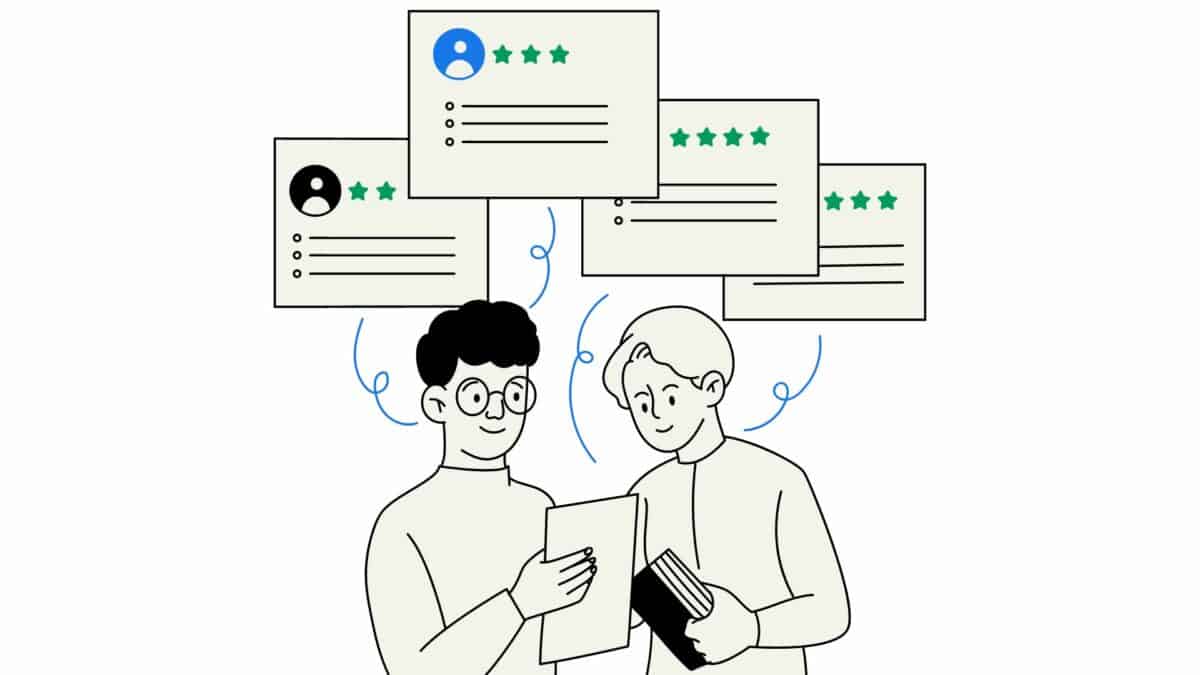 As an author, any opportunity to develop your skills is a win. Book reviews are an excellent way to collect unbiased feedback on your work. Take notice of the elements of your writing that resonate most positively with readers. Did they love your character development? Were they impressed by your expert knowledge of your book's subject matter?
Just like the positive parts of your reviews offer insight to your strengths, the more critical aspects can provide you with a basis on which to grow your skills. Did many of your reviews provide critique of your dialogue? Maybe you noticed several readers wished there was more symbolism in your writing. These details can help you fine-tune your craft and improve your future work.
And remember, every book review, positive or negative, is a valuable experience to grow as an author.
They act as engaging marketing fuel
The immediate marketing impact of book reviews may seem obvious, but the truth is you can use book awards to continually create authentic interactions with your readership. You can use story marketing to share news of your reviews on modern platforms like social media, Amazon, Goodreads, and your author website.
Each new review you receive is an opportunity to impress your audience, attract more readers, and promote your book's success to the entire industry.
How can you get book reviews?
Finding opportunities to have your book reviewed can feel overwhelming for many authors. The good news is you have a lot of options! From professional editorial reviews to reviews from readers, there are several avenues you can pursue to have your book reviewed. Here are a few different ways you can get reviews for your book:
One simple way to get reviews from your readers is to include a call-to-action on your book cover. Once your book is published and ready for sale, include a short CTA asking your readers for reviews. You can also include a similar CTA in your book's description or listing.
Asking your readers for a review could be as simple as, "If you enjoyed this book, please consider leaving an honest review at Amazon or Goodreads."
For authors that maintain a mailing list, asking your readership for reviews through a newsletter is another option. You can send these requests manually at regular increments, or use a modern newsletter tool like Mailchimp to send out automatic emails to new subscribers. Or, simply add a CTA asking for reviews to each one of your regularly scheduled newsletters.
Book bloggers are an excellent way to receive reviews and get your book in front of new audiences. This approach may take some time to research bloggers that favor your book's particular genre, but the two-fold benefit of reaching their audience and scoring a review may make it worth the effort.
Say goodbye to hours of searching and digging for reviews by simply joining Book Award Pro. Even the Free plan will connect you with valuable review opportunities, all curated specifically for your book.
Look for Amazon reviewers
Amazon is one of the most popular online marketplaces for books. Many reviewers (professional, bloggers, and even readers) will post their reviews to Amazon, but that is not always guaranteed. If you are specifically interested in reviews on your Amazon listing, be sure to look for reviewers who include that.
It's also important to emember Amazon has strict rules about legitimate reviews, so be sure to look for reviewers who also have knowledge and experience working with Amazon's requirements.
Take advantage of social media
For authors with a social media following, asking your readers for reviews through Instagram, Facebook, Goodreads, TikTok, Twitter, or LinkedIn is a great way to take advantage of a platform you're already using.
A key part of your story marketing strategy is being authentic and engaging with your audience on social media. Share that you are looking for reviews and awards for your book, and keep your audience informed with exciting updates.
You can use posts, stories, or reels to call for reviews, or engage with your followers in comments and direct messages.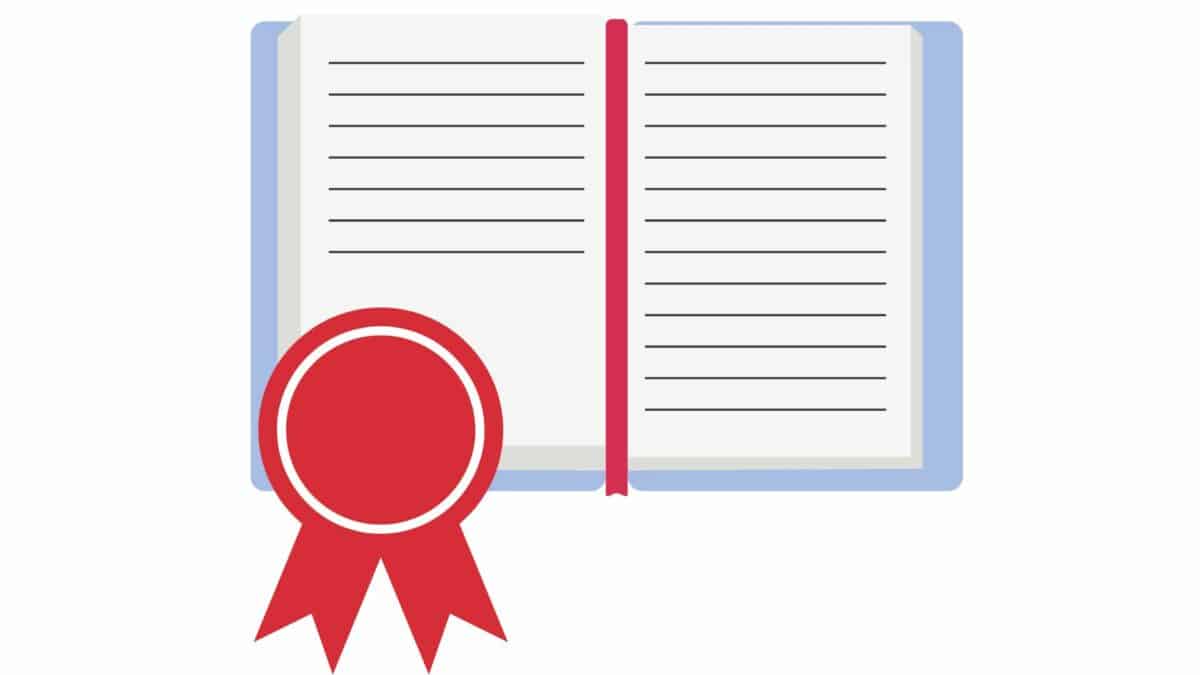 Surprisingly, submitting to a book award, whether you win or not, is another possible avenue to receive reviews. Many book awards offer advantages in addition to the grand prize, and these often include professional editorial reviews of your book. Even if you don't win, you may find award contests that offer reviews as a bonus benefit to every entrant.
This approach will likely take a bit of research, time, and money to find book awards that offer reviews. But, if you're looking to become an award-winning author and get book reviews, it could be the right strategy for you.
Sign up for the free plan at Book Award Pro
For the simplest way to receive legitimate, quality reviews for your book, consider signing up for the Free plan from Book Award Pro. The Free plan includes ongoing, curated matches to book review and award opportunities. Just sign up, tell us about your book, and begin receiving review and award matches in moments.
Like what you see?

Share with a friend.